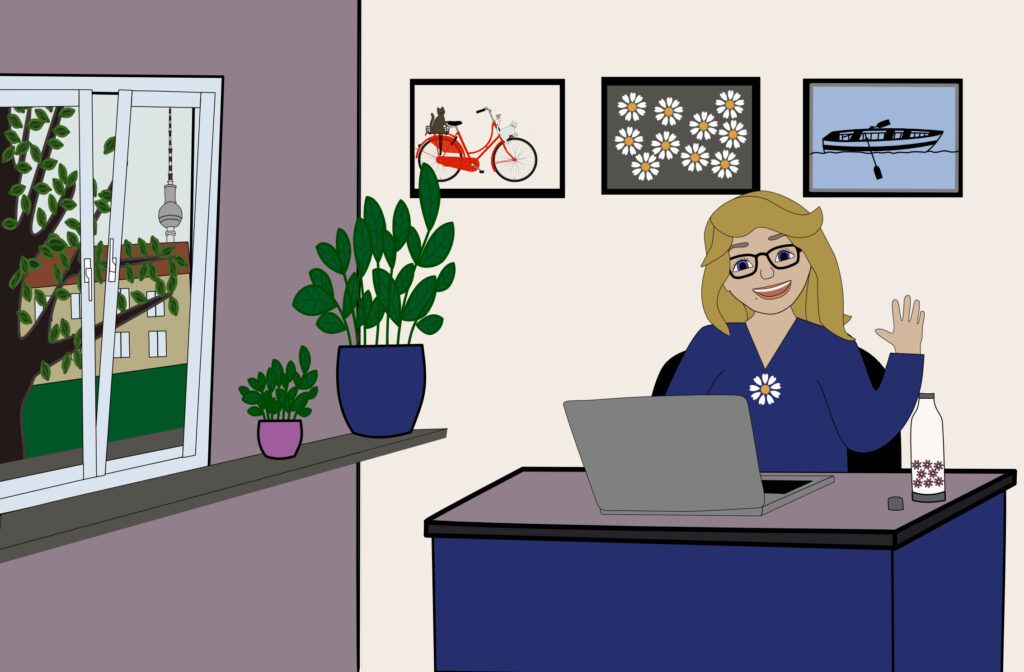 about Funny-Ann
Hi, this is Ann and this part is about Funny-Ann. Ann recently moved from the Netherlands to Berlin with her husband? And what a special, creative and inspiring city this is! Funny-Ann is the webshop from a quirky design studio of which Ann hopes that you enjoy the products Ann made. Every design here on Ann's website is Ann's own. There is a lot of inspiration here, so there is much more to come. Often Ann stands here in admiration to see how green Berlin is. So many streets full of trees. She really love it!
green
Funny-Ann is an online store with sustainable goods. Mainly organic clothing, which are exciting and fun!
Ann thinks it's very important to live a greener life. Ann lives in a compact studio and haves less stuff. By the way, that saves a lot of cleaning up! Ann don't owns a car, but a bicycle that I can take with me on public transport, ideal! Berlin needs only way more save bike paths! Ann loves Berlin also for the vegan and vegetarian restaurants. The choice is so big you can go and eat everywhere. So there is a choice for everyone!!Which Ann really likes!
greener
Greener and therefore more sustainable products are a better way to go. That is why it is Ann's choice to have the Funny-Ann products produced greener. Ann loves the planet, the animals and our health! So to do something with that is obvious! That's why Ann makes thoughtful designs of organic, biodegradable, recyclable etc. etc. materials. That makes our products a bit more expensive, but Ann can fully support this!
Maybe you like to take a look at Ann's t-shirt-shop!